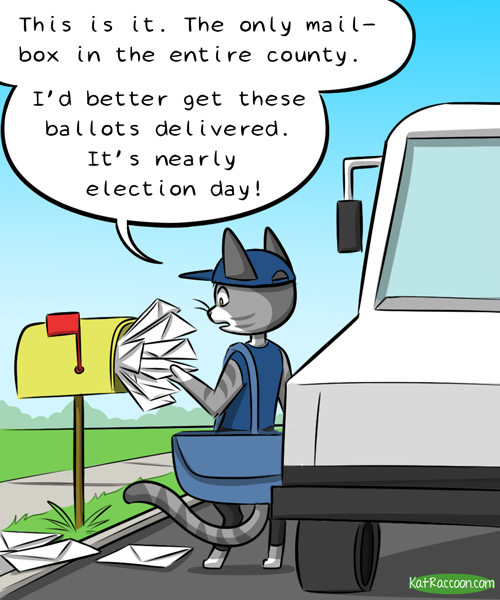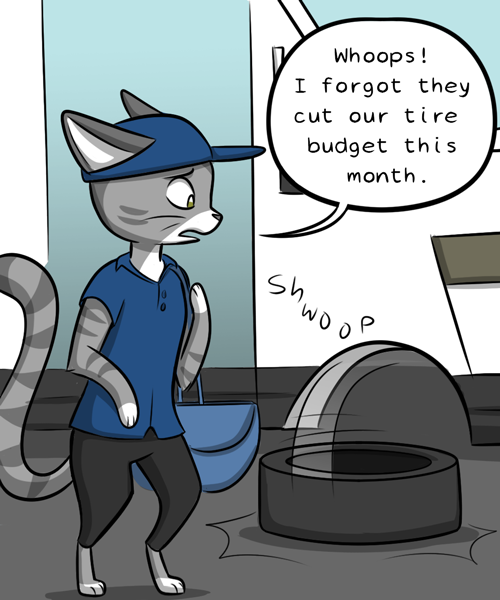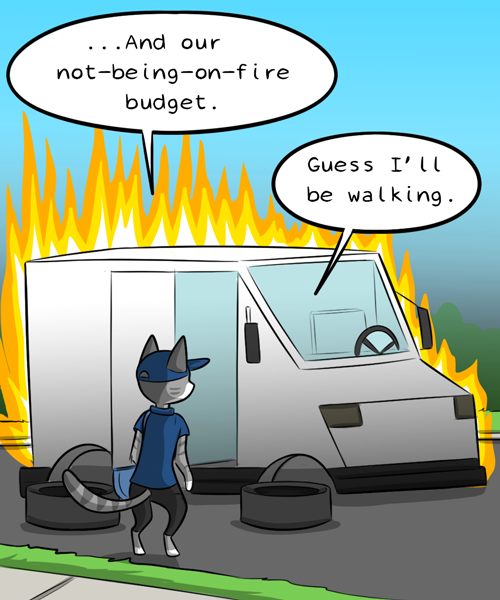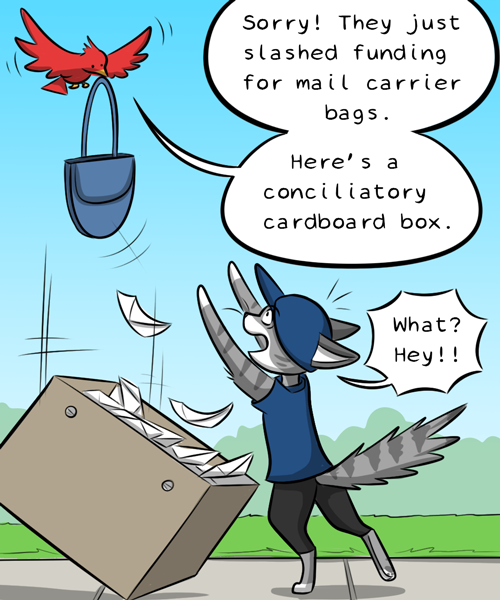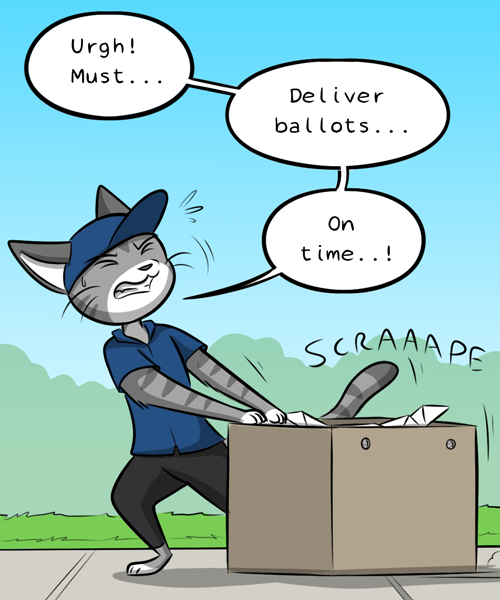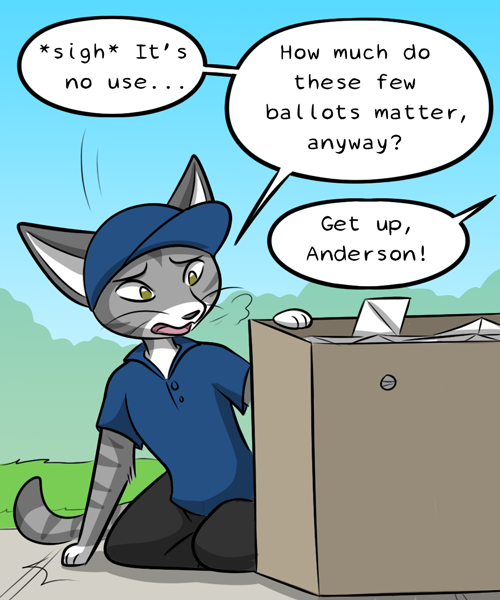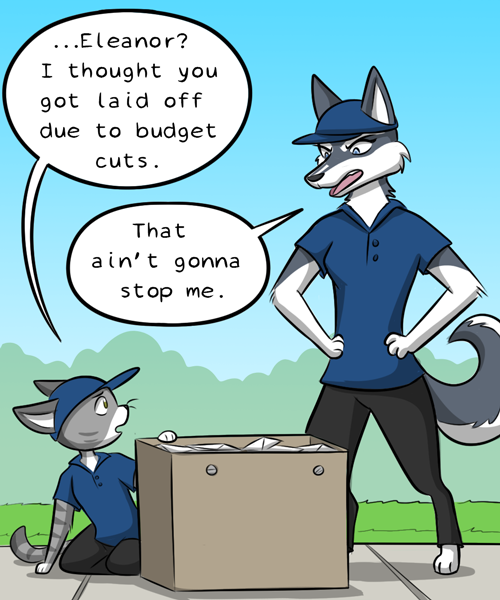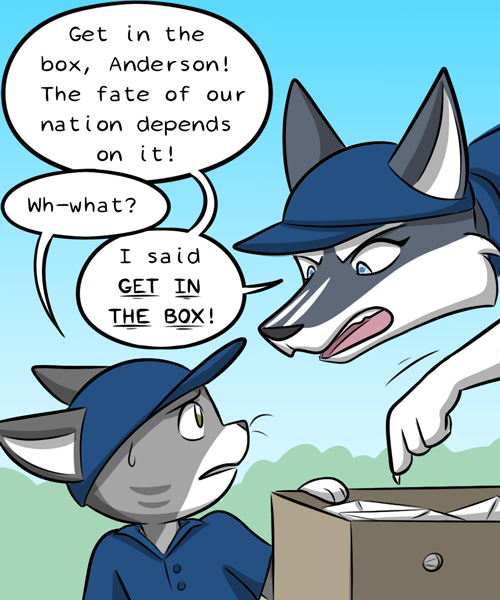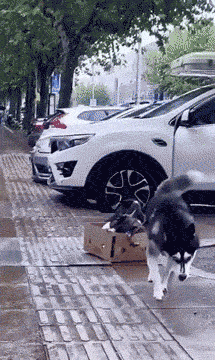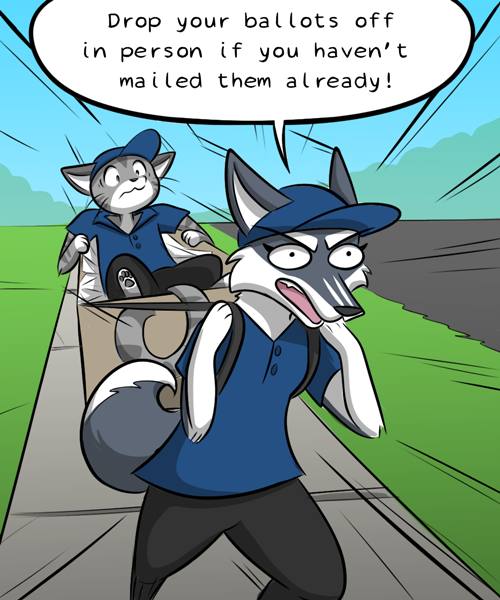 The Mail Never Fails
But seriously, please vote. Many states are not accepting ballots that arrive past November 3rd, and the postal service isn't guaranteed to deliver on time now that it's less than a week out. Here's a fun article giving the lowdown on ballot deadlines!

Whether it's in person (with a mask!) or by absentee ballot, please make your voice heard!
Wed, 10/28/2020 - 09:03